Irrigation technology:
When it comes to water and fertilizer, quality and precision are extremely important.
KGP GREENHOUSES builds and installs all technical installations you need: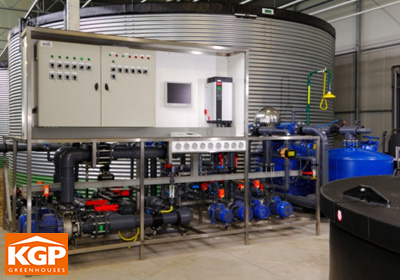 • water pumps, electric valves, drippers, dripwater lines
• water storage tanks, mixing tanks
• sprinkler systems
• fogging systems
• misting nozzles
• fertilizer solutions
• ebb and flow systems.
• UV disinfection systems, and drainage water reusing systems
These are industry standard systems which, with proper maintenance, guarantee long reliable life.